Couple of the Month – January – Susannah and Jamie
1 Why did you decide to have dance lessons?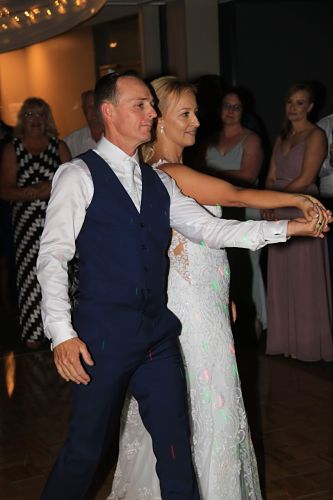 We decided to have dance lessons as neither of us had ever danced before. We wanted to make our wedding dance  a memorable moment.We thought it would be a fun way to de-stress from planning our wedding. It worked!
2.How or why did you pick your song for your 1st dance?
We picked "Perfect" by Ed Sheeren. We both liked the song, plus we heard it playing the night we  got engaged.
3. How long before the wedding did you start your dance lessons?
We started lessons 6 weeks out from our wedding day. We had a total of 3 lessons.
4.What was the most important thing you wanted to get out of your wedding dance lessons?
We wanted to surprise our families. Plus show them how good we could dance together. We also wanted to prove to ourselves that we could dance. Mission accomplished!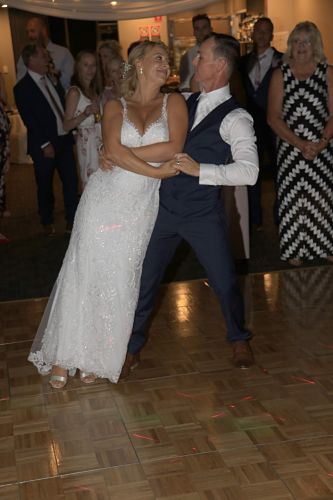 5.How did the dance turn out on the day?
We were both really happy and proud with our dance. It was a great moment.
6.How did you feel straight after your dance was performed?
Excited and happy!
7 What advice do you have for future couples?
We highly recommend having dance lessons at Dance Events. We both enjoyed our lessons and it was lots of fun!