Couple of the Month November – Shatha and Tim
Shatha and Tim First Dance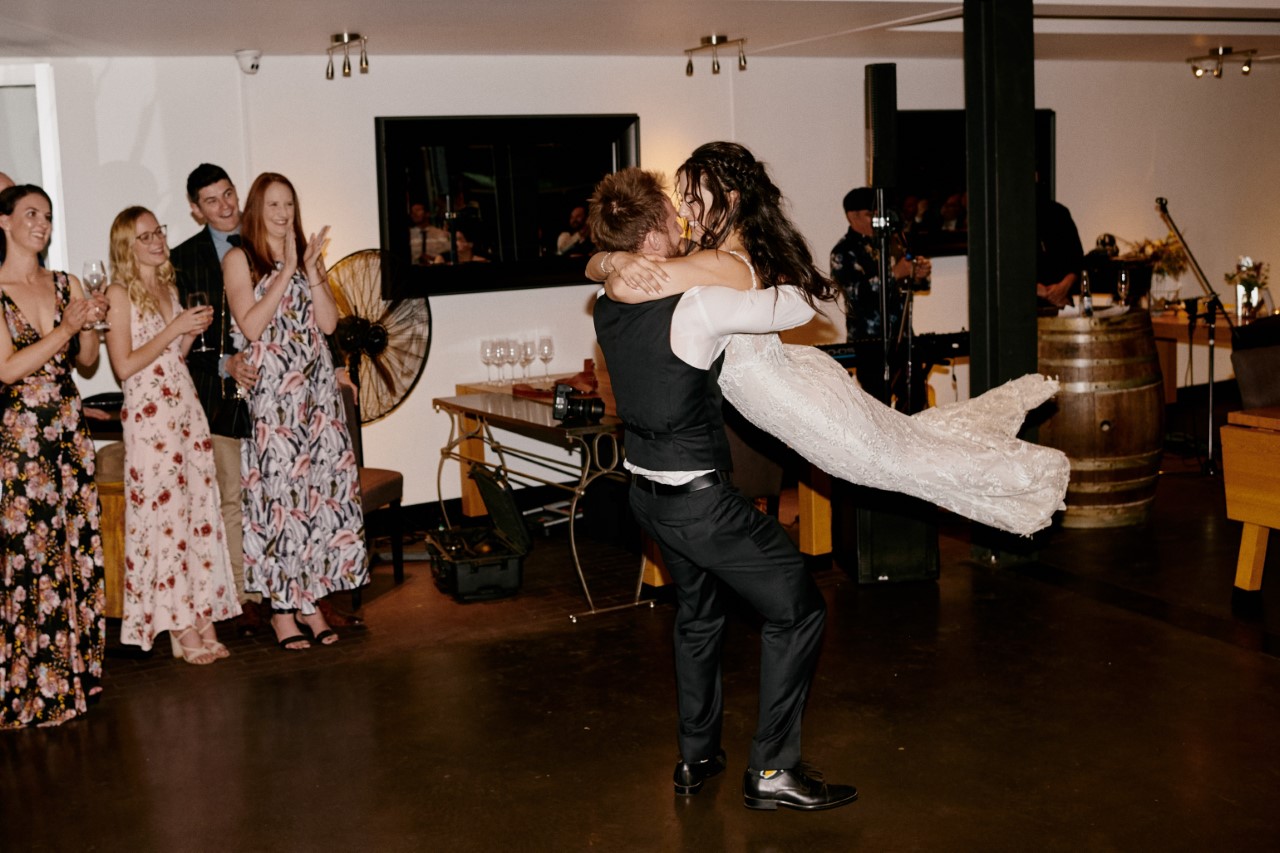 .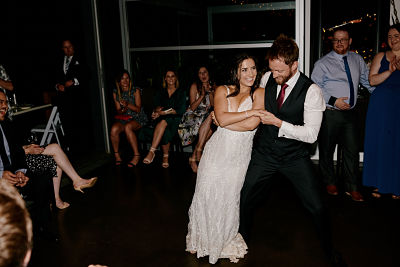 Why did you decide to have dance lessons?
We have been together for close to 9 years. Since 2 
month
s into our relationship, we have had a song. It's very special to us. When it came time to plan our wedding, we felt it was important to do 
the
 song justice and perform a proper dance to it.
How long before 

the

 wedding did you start your dance lessons?
About 8 weeks out from the wedding.
What was 

the

 most important thing you wanted to get out 

of

 your wedding dance lessons?
We wanted to make sure that our wedding guests understood how important this song is to us and how much we love it. Also not to look like fools on 
the
 dance floor 🙂
How did 

the

 dance turn out on 

the

 day?
Amazing!!! We did not practice nearly enough and we had to communicate 
the
 steps to each other throughout 
the
 whole dance. But we did it with big smiles on our faces and we don't think 
the
 guests even noticed! When you practice at home and in 
the
 studio, you're doing it to a quiet room. On 
the
 day, 
the
re is so much energy and cheering from 
the
 crowd, that it just helps you perform SO much better.
How did you feel straight after your dance was performed?
A bit dizzy :p but for us it was a huge relief to have performed it so perfectly. It was also great  to finally reach 
the
 point in our wedding where we could let our hair down and just dance like lunatics!
What advice do you have for future 

couple

s?
Just have fun and don't take it too seriously. If you make a few mistakes, no one is going to notice or really care. What people will notice is 
the
 big smile plastered on your face and 
the
 fact that you're having a great time during your first dance. Also pick a song you don't mind hearing on repeat over and over 🙂
What was your favourite thing about your dance lessons?
It was so much fun for us. I was worried we wouldn't enjoy it because we are both so uncoordinated and it's not really our style, but we were in stitches during most 
of
 our rehearsals.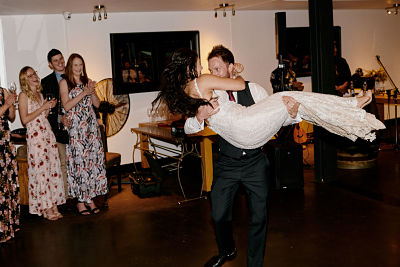 .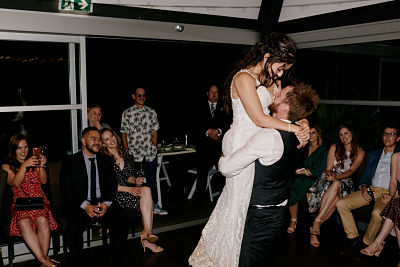 Thought from Dance Events
If you don't have a song for your bridal dance yet, 
Click here
 for a great list to get you started.