Couple of the Month – September – Angela and Torbin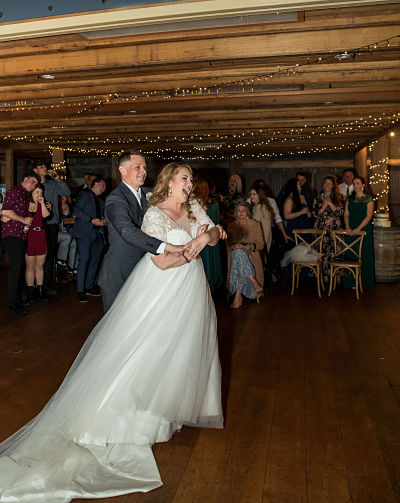 1. Why did you decide to have dance lessons?
We wanted our wedding dance to be something special.. not just standing in front of everyone swaying to music.
2. How or why did you pick your song for your 1st dance?
"A Whole new World" Aladdin was the first Disney movie we watched together as a couple and the lyrics really just fitted our whole relationship perfectly.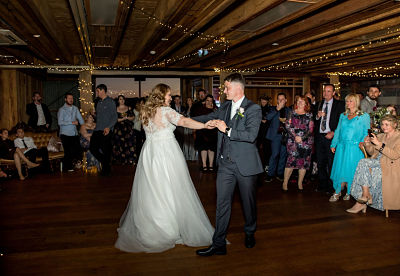 Click here for suggestions for your 1st Dance song choice
3. How long before the wedding did you start your dance lessons?
Three weeks!
3.What was the most important thing you wanted to get out of your wedding dance lessons?
Confidence on the day. Knowing some steps that we could fall back on if we got overwhelmed by the crowd.
4. How did the dance turn out on the day?
There were a few hiccups mainly Angela's dress bustle breaking in the first line of the song.. but we carried on and laughed about it. There was NO freaking out. It was still really special and beautiful We have a great memory that will last a lifetime. Every time we hear the song now we immediately look at each other and smile while the dance steps play in our minds.. sometimes we even stop and dance along.
5. How did you feel straight after your dance was performed?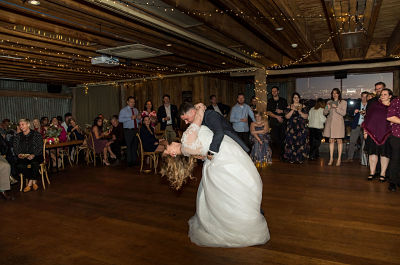 On top of the world! We had fun, it was beautiful, everyone cheered.
Don't take your wedding dance too seriously. Have fun with it, it should make your heart smile. Make it special to only the two of you and not everyone. it doesn't have to be perfect it just has to be yours.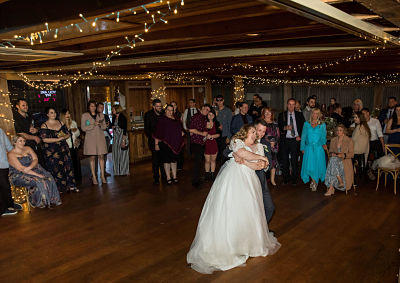 Kate Thanks for making our day so special! You're sincerely just a top person and we loved working with you xx
Click here to contact Dance Events for your dance lessons