Couple of the Month – August – Naida and Nik
Naida and Nik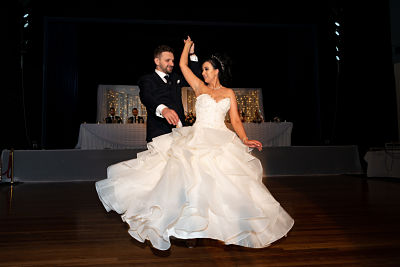 Why did you decide to have dance lessons?
We wanted to have a personalised first
dance to our song that was exciting to watch.
How or why did you pick your song for your 1st dance?
The Other Side – Jason Derulo – It was the song that I
sent Nik after our first date. After being "just friends" for
such a long time it worked!
How long before the wedding did you start your dance lessons?
8 Weeks
What was the most important thing you wanted to get out
of your wedding dance lessons?
Not to look basic!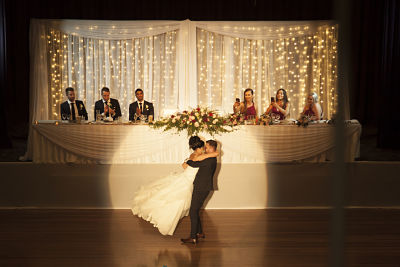 How did the dance turn out on the day?
PERFECT! I was nervous about never having rehearsed in
my dress because it was so big but the practice and preparation
helped it all come together.
How did you feel straight after your dance was performed?
Phew! Mic drop!
What advice do you have for future couples?
Choose a routine that you're comfortable with. Practice practice practice
and don't take it too seriously! It all comes together in the end!